Award-winning Memoir
for Adult Readers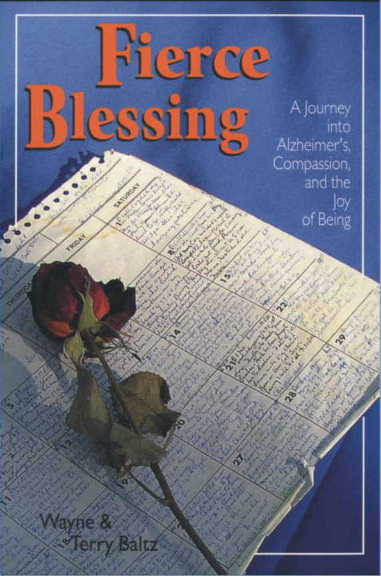 FIERCE BLESSING:
A Journey into Alzheimer's, Compassion, and the Joy of Being
WHAT READERS SAY:
"Mesmerizing."
"Profoundly spiritual, and profoundly human."
"Long-term care staff everywhere should be required to read it."
"The most extraordinary memoir I've ever read."
"What a gift!"
Our Newest Offering
for Adult & Young Adult Readers
HOMING:
Notes from Nowhere
WHEREIN:
"...we share what it's like to live where we do with those who don't," including thoughts on "... Nature, philosophy, Spirit, and the meaning of life."
**NOTE: Limited number of copies available. Orders for this title taken by phone only: 970-493-6593. Cost: $15.00 (includes shipping).
Screenplays
We currently have 3 completed feature screenplays ready for consideration by agents, producers, actors, and interested financing entities.
TITLES (genres):
POOF! (Family/Kids' Fantasy)
SINGING IN SHORTHAND (Drama)
HENRY DAVID (Biography/Drama/
History)
See loglines and further information here.
Photos
Click here to visit our "Life on Prairie Divide" photo archive.